Rental
Why buy when you can rent and get all this for one low monthly payment?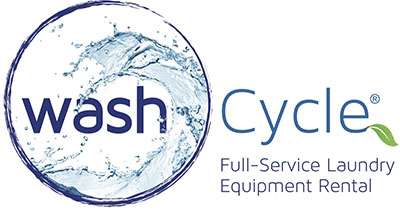 High efficiency MILNOR laundry equipment
Freight and Installation
Preventative Maintenance
Mileage and travel charges
Labor
Parts
Priority expedited service
ALL Service & Maintenance Performed by
Authorized & Factory Trained Service Technician
Having trouble getting approval for capital expenditures? Tired of the headaches caused when your laundry equipment breaks down? Tired of those untimely, costly repair bills for trip charges, parts and service? Our WashCycle laundry equipment rental program is the low-cost solution to your problems.
Pellerin now offers customers a full-service rental program that lets you concentrate on your core business while we take care of your laundry equipment needs. We provide and install the equipment, do the scheduled maintenance, and take care of parts and service – all for one low monthly rental payment. It's that simple. And, we can show many customers how the operational savings achieved by installing our high efficiency equipment and the tax benefits from renting can offset most of the monthly payment.
Outsource your laundry equipment needs to us. We'll take care of the headaches so you can take care of your business.